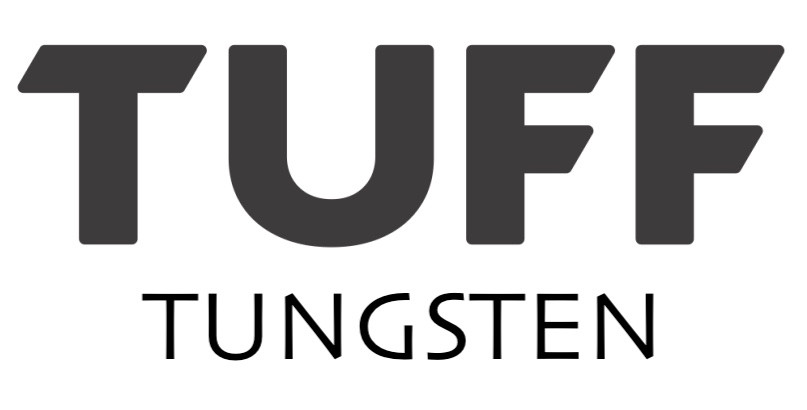 Black Non Chip Quick ID NED RIG (Tuff Tungsten)
Tuff Tungsten - Tungsten Ned Rig | Per Unit
This product is sold loose and is not retail packaged.
Introducing TUFF TUNGSTEN Ned Rigs: Elevate Your Terminal Tackle Game!
Get ready to witness the evolution of terminal tackle with TUFF TUNGSTEN from Blue Water Gear. We're taking innovation to new heights, presenting a game-changing solution that redefines your angling experience. Say goodbye to chipped paint and faded weights – TUFF TUNGSTEN is here to provide you with non-chip, quick identification solutions that empower you on the water like never before.
Un-compromised Quality, Unmatched Innovation:
Step into the future of fishing with TUFF TUNGSTEN. Our raw tungsten is meticulously heat-treated, resulting in paint-free, non-chip, and non-fade weights. The matte finish ensures a natural presentation that draws in even the most cautious of fish. Plus, the size of each weight is laser-engraved onto it, offering instant identification and hassle-free organisation in your terminal tackle box.
97% Tungsten for Unprecedented Density:
Experience the advantage of superior density. TUFF TUNGSTEN products are crafted from an impressive 97% tungsten composition, surpassing the density of lead weights of the same size. This translates to a more compact profile that enhances sensitivity, enabling you to detect every contour and transition along the bottom with exceptional precision.
Strength Meets Durability:
Your gear deserves the best. Our Tungsten NED Rigs are built on a foundation of strength and durability, featuring MUSTAD ULTRAPOINT hooks. Trust in the dependability of your tackle as you embark on angling adventures with confidence.
Eco-Friendly Packaging, Maximum Value:
We're committed to reducing our environmental footprint. TUFF TUNGSTEN comes with minimised plastic usage and eliminates predefined quantities per pack. Tailor your order to your exact needs, and explore our Volume Discounts for additional savings. With TUFF TUNGSTEN, you're not just investing in performance – you're making an eco-conscious choice.
Elevate your angling journey with TUFF TUNGSTEN. Experience innovation, performance, and sustainability in every cast.
Experience the difference – order your TUFF TUNGSTEN products today and embark on fishing adventures where un-compromised quality meets a new era of angling excellence. Say goodbye to ordinary terminal tackle and hello to a future where innovation rules the water.
Data sheet
| | |
| --- | --- |
| Composition | Tungsten |
| Pack Size | Per Unit |
| Colour | Oxidised Black (Non Chip) |
Reviews
No customer reviews for the moment.
You're reviewing "Black Non Chip Quick ID NED RIG (Tuff Tungsten)"