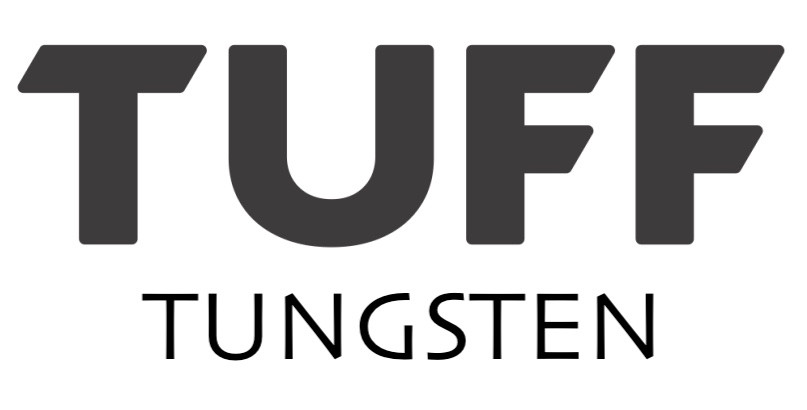 Black Non Chip Quick ID Barrel Weight (Tuff Tungsten)
Tuff Tungsten - Barrel Weight | Per Unit
This product is sold loose and is not retail packaged.
Introducing the Game-Changing TUFF TUNGSTEN by Blue Water Gear: Elevate Your Fishing Experience!
The dawn of a new era in fishing weights has arrived with the TUFF TUNGSTEN by Blue Water Gear. We're pushing boundaries and setting new standards with this revolutionary product. Prepare to be amazed by its non-chip, quick identification, and insert-free design that's engineered to transform your angling game.
Unleash the Power of Raw Tungsten:
Experience innovation like never before. The TUFF TUNGSTEN takes raw tungsten to new heights with a proprietary heat treatment process. This results in a weight that's not only paint-free but also chip and fade-resistant, ensuring it retains its pristine condition even after battles with the toughest of fish. The matte finish enhances the natural presentation, fooling even the most discerning of targets.
Instant Identification for Effortless Tackle Selection:
No more guesswork or wasted time. Each TUFF TUNGSTEN weight is laser-engraved with its size, providing an instant ID when sifting through your terminal tackle box. Say goodbye to fumbling around – with TUFF TUNGSTEN, you'll effortlessly select the perfect weight for the job at hand.
Sensitivity Redefined with Dense Composition:
Crafted from a remarkable 97% tungsten, TUFF TUNGSTEN products are denser than lead weights of the same size. This translates to a compact profile that allows you to feel every contour of the bottom, ensuring you never miss a transition. Experience heightened sensitivity that gives you an edge in detecting even the subtlest of movements.
Preserving Your Line with Precision Engineering:
We understand the value of your fishing line. That's why TUFF TUNGSTEN features a double-polished thru-hole, preventing any damage to your line while ensuring a secure setup. Fish with confidence, knowing your equipment is in expert hands.
Sustainability Meets Convenience:
In our commitment to a greener future, we've done away with excess plastic. TUFF TUNGSTEN comes in individual quantities, allowing you to order exactly what you need. Explore the Volume Discounts for even greater savings, all while contributing to a cleaner environment.
Elevate your angling prowess with the TUFF TUNGSTEN by Blue Water Gear. This is more than just a fishing weight – it's a game-changer, designed to enhance your fishing journey like never before.
Embrace innovation, embrace precision – order your TUFF TUNGSTEN today and embark on fishing adventures where durability, identification, and sustainability merge seamlessly. Say farewell to compromise and hello to a new era of fishing excellence.
Data sheet
| | |
| --- | --- |
| Composition | 97% Tungsten |
| Pack Size | Per Unit |
| Colour | Oxidised Black (Non Chip) |
Reviews
No customer reviews for the moment.
You're reviewing "Black Non Chip Quick ID Barrel Weight (Tuff Tungsten)"