Big Bass with a Big Pay Day - What was the key?
Brent Webber

05 Sep, 2023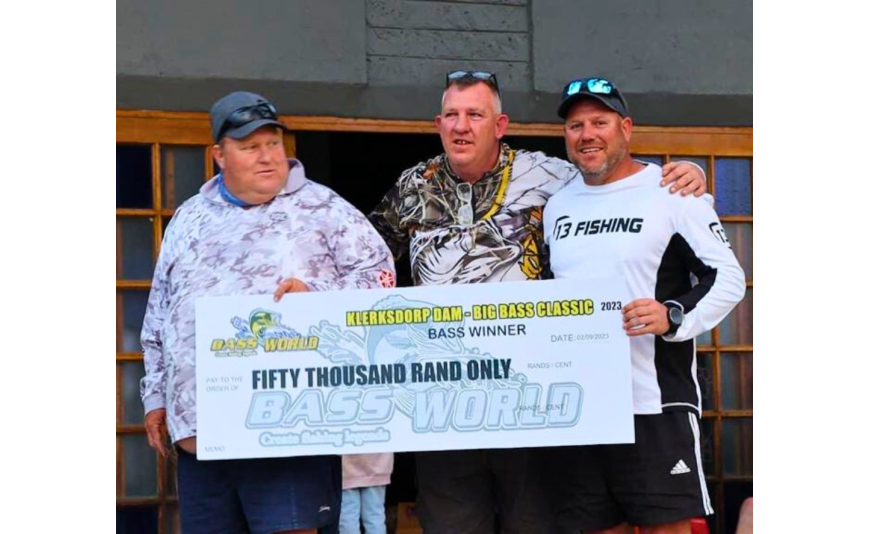 Joe Khourie and I (Donovan Gradidge) embarked on an epic journey at the Bass World Big Bass Classic last Saturday, and let me tell you, it was an unforgettable experience! 🎉
During our pre-fishing sessions, we cracked the code to success – the 6th Sense Divine Swimjig! These lures had the BIG bass begging for a bite, and boy, did they deliver! From pre-fish to competition time, they were our secret weapon, helping us reel in some absolute monsters.
But here's the real kicker – we clinched the R50,000.00 BIG fish prize! It's safe to say, we're super impressed with the 6th Sense Swimjig, and they've definitely earned a permanent spot in our tackle boxes.
What an incredible day on the water, and what a sweet victory! 🏆 Thanks to all who supported us on this thrilling adventure. Stay tuned for more fishing tales and triumphs! #BassFishingLegends #BigBassClassic #6thSenseSwimjig #ReelItIn
CHECK OUR RANGE OF SWIM JIGS HERE...